November 28–29, 3–5:30 p.m. each day
Orchard View Room, Wisconsin Institutes for Discovery, 330 N. Orchard St.
This annual two-day event includes keynote speeches from a prominent visiting researcher in the field of ecology and talks from early-career and recent additions to UW–Madison's ecology community.
Keynote Speaker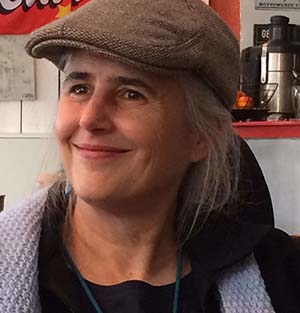 Mercedes Pascual

Professor, Department of Ecology and Evolution, University of Chicago
Pascual is a theoretical ecologist interested in the temporal and spatio-temporal dynamics of ecological systems, from populations experiencing the spread of pathogens to large communities of interacting species in ecosystems. With an itinerant undergraduate and graduate trajectory that took her back and forth between biology and mathematics, she is deeply interested in the intersection of numbers and nature. She studies complex systems in ecology and epidemiology to understand and predict patterns of variability and their connection to structure and scale.
"Biological systems in general, with their diversity and interactions at different levels of organization, represent this century's challenge for quantitative approaches, including dynamical modeling, statistical inference and informatics," Pascual says. "Ecological systems, including the ecology and evolution of infectious diseases, pose some of the most urgent and challenging problems today."
Pascual will present two keynote talks:
The Structure of Hyper-Diversity and Niche Emergence in Host-Pathogen Systems
Polarization in the Science and Communication of Climate and Infectious Diseases
UW–Madison Faculty Speakers
Schedule
Monday, November 28
3 p.m.: Introduction
3:10 p.m.: Talks by early-career UW–Madison faculty
4 p.m.: Lecture by Dr. Mercedes Pascual, "The Structure of Hyper-Diversity and Niche Emergence in Host-Pathogen Systems"
5 p.m.: Reception
Tuesday, November 29
3 p.m.: Welcome
3:10 p.m.: Talks by early-career UW–Madison faculty
4 p.m.: Lecture by Dr. Mercedes Pascual, "Polarization in the Science and Communication of Climate and Infectious Diseases"
5 p.m.: Reception
Stay Connected
To join the Center for Ecology and the Environment student listserv and stay up to date with our events, send a blank email to:
To join the general Center for Ecology and the Environment listserv, send a blank email to: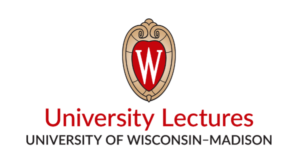 Funding provided by the University Lectures General Fund
UW–Madison Campus Partners:
College of Agricultural & Life Sciences
College of Letters & Science